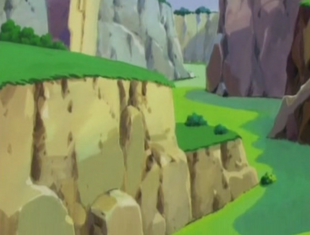 The
Black Mountains
are a small range of mountains located on
Aurora Island
, believed to be the link between the
Papas Alps
of the
Northern Continent
and the
Torles Mountains
of
Bubalook
. They are definitely not as foreboding as they sound; their name comes from the fact that they are mostly covered in black walnut and ash trees.
The Searchers briefly skirt these mountains in Episodes 5 through 8 of the anime series, stopping at the cities of Poannka and Aurora, and the village of Yukiran. Along the way they meet Tiger and Hare.
There is a road through these mountains that is mentioned in My Monster Rancher as a place to battle (possibly the same place the Searchers meet Hare).
Ad blocker interference detected!
Wikia is a free-to-use site that makes money from advertising. We have a modified experience for viewers using ad blockers

Wikia is not accessible if you've made further modifications. Remove the custom ad blocker rule(s) and the page will load as expected.