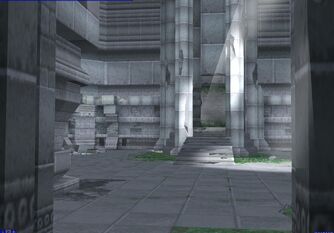 An ancient temple once used by a society of underground people. It is an adventure location in both
Monster Farm Online
and
Monster Farm Lagoon
.
The Kunareya Ruins used to be located in the province of Yutatora on the Eastern Continent, but after its destruction it came to rest on ______ Island. It contians a large mural wall (much like the Promiass Ruins) of the Phoenix fighting Moo.
Ad blocker interference detected!
Wikia is a free-to-use site that makes money from advertising. We have a modified experience for viewers using ad blockers

Wikia is not accessible if you've made further modifications. Remove the custom ad blocker rule(s) and the page will load as expected.