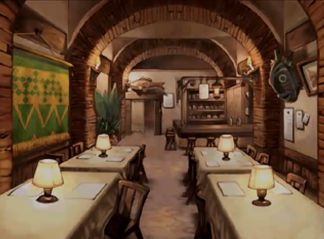 Restaurant Davis
(named for its owner) is one of the most popular restaurants in the famed
Parepare Resort
town.
Davis
is a very amiable and talkative fellow, and besides boasting a great menu he hosts many special events, most notably
battle card
tournaments. This place is central to the plot of
Monster Rancher Battle Card 2
.
The dining establishment is decorated with cultural relics and tapestries, giving it an outdoorsy feel.